The Trancendance Collection
A downloadable game for Windows
The Trancendance Collection is a compilation of old games spanning from 2013 to 2015!

Join Fierce The Bandit as he tackles on the evil General Malice and his empire in the Trancendance Duology!
Also joining the collection is Eye-Ball Shaun and his grand quest to save his sick girlfriend from the deadly pinkeye!
--The Titles Included--

"Jump into the world of Trancendance as we explore how Fierce and Malice came to meet eachother for the first time!
Join Fierce The Bandit as he must escape from The Prison Planet before it fully gets into Space!
Run, Jump, Dodge and Save other Prisoners from General Malice Boomer and The Metal Face Army!"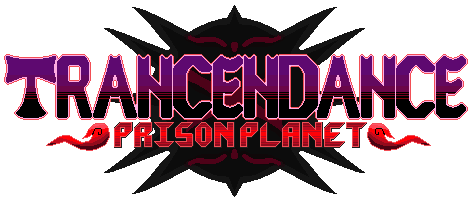 "General Malice Boomer returns and has acquired a brand new power from a mysterious force from the most awful places in the entire universe, With this power he has resurrected his Mighty Space fortress "The Prison Planet" and has now begun his newest plan to Invade "Planet Aurora" The Home of the Celestial Goddess "Eclipse" and the Tyrannical Queen "Isis".
As Fierce, you will have a lot more variety of moves at your disposal, such as Air Jumping, Wall Jumping, Sliding, Running at a fast speed and a ground-pound move that can even shake the screen!"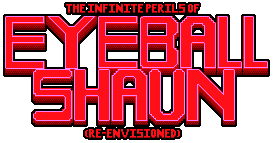 "On the planet "Oxso-16" two Eye-Ball beings live together - Shaun and his beloved Dawn.
The planet may be lifeless..but as long as they're together, it's all good!
That is until one day Dawn came down with a deadly case of Pink-Eye!
Shaun begins to panic while holding on to his loved one...that is until he spots the Infamous "Vision Tower" in the distance, run by his cousin - "Eye-Ball Thorn"
Shaun wastes no time and makes his way to the Tower in hopes of finding some special Eye-Drops that can save Eye-Ball Dawn! But will he succeed...?"
--NOTES--

-Because of the age of these games, you will need a Flash Player to access them, download the Newgrounds Flash Player to play these games for free!
-These games were uploaded for preservation sake and WILL NOT be receiving any updates/patches in the future because their source files are long gone.
-These games were made before The Cosmic Series™ reboot so therefore are not canon to those games.
-The Credits in these games may be outdated due to old links and pages being used.

Download
Click download now to get access to the following files:
Trancendance Collection.zip
61 MB